Jones Hollow Doubles Down to Combat Big Tech Amid Housing Market Shift
With rising interest rates slowing down housing sales, some of the biggest players in the real estate industry, including Zillow, RE/MAX, Redfin and Wells Fargo, have announced layoffs totaling thousands – with more to come.
While it can be extremely tempting to cut spending and downsize during these uncertain times, we want our clients to know that the Jones Hollow brand not only remains strong, but we continue to actively recruit motivated agents and expand our real estate coverage by integrating the latest technologies.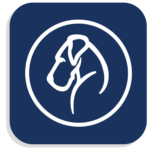 In many respects, the adoption of technology in residential real estate has lagged behind other business sectors. This is partially due to an old school reluctance to change methods that worked well in the past. Complacency among industry veterans who were content to watch Zillow, Trulia, Redfin and other industry tech giants dominate the internet landscape with their proprietary tools, was another factor impeding the widespread adaption of real estate technology on a local level.
Yet most people don't realize that these same tech giants are in the business of selling a product — and that product is you. Every time you search for a property online or use one of their apps, they are selling your information to third-party realtors and lenders. That's why they present homes that appear to be available, when, in reality, they're no longer on the market. The more you click, the more they earn.
As a locally owned and community-minded business, Jones Hollow team members were tired of seeing our clients' frustration with all of the big name apps out there – so we created our own. The Jones Hollow Realty Group App is free and available through the App Store and Google Play. We are not in the business of selling your information: Jones Hollow is in the business of selling Long Island real estate.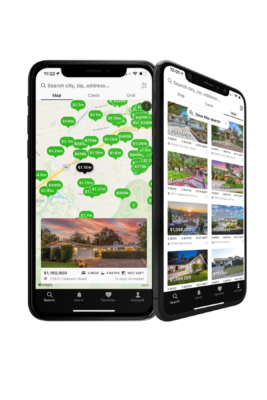 We are pleased to introduce this platform that offers you up-to-the-second information that's faster than the other sites so that you can find your dream home. Our App has all the features of the traditional apps, plus some others, such as allowing you to search via map, get alerts, and chat with us. And your information is safe and will never be sold to any third party.
Why would we invest thousands of dollars into developing our own app only to give it away for free? It's simple: Our mission is to be the best full service real estate company on Long Island. Since 99% of all home searches begin online and on mobile devices, it only makes sense to have the most cutting-edge technology on the market. If we help you at the beginning of your Long Island home search, our hope is you will come to appreciate what makes us unique and become our client for life.
In addition to our new app, we continue to innovate with the latest and most robust technologies on the market in order help our agents streamline our customer experience and  ultimately provide greater Long Island with the best real estate service available.
Jones Hollow Realty Group is a boutique firm with tremendous reach. Our real estate professionals, exceptional marketing and technology platform is second to none – and that includes larger legacy firms, franchises and the online real estate tech companies.
Every day, Jones Hollow strives to be the boutique real estate agency that is truly a step ahead of the rest. Let your goals become our goals.
Download the Jones Hollow Realty Group App and begin your search today.