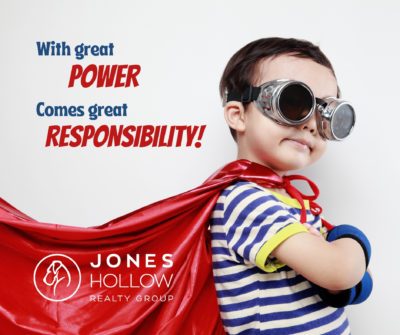 With all the excitement of Halloween preparations and celebrations, sometimes we forget to think about the basic precautions we should take when we celebrate the holiday or trick or treat! So in the spirit of having a happy and healthy (not haunted) Halloween, we're sharing five important safety tips to remember before heading outside!
1. Keep Toxins Out of  Costumes
It all starts when we get our little ones dressed. There's so much to consider. If you're planning to use face paint or makeup, use natural and non-toxic beauty products or try to make your own natural face paint rather than store-bought options that more often than not contain unwanted parabens, fragrance, dyes, petroleum-based ingredients, and sometimes even lead! It may be messy, but at least it won't be toxic! Just make sure to test any natural makeup or face paint by applying a small patch on the inner arm of the person who will wear it a couple of days before it's show time, so you can avoid any allergic reactions.
And if your children are small, try to avoid any plastic props or face masks. I don't know about your kids, but mine love to put things in their mouth…and questionable plastic is not my first choice for their health. Not to mention masks can obscure vision and sometimes breathing.
2. Plan Your Night Ahead
The last thing you want to do is have an over-tired and over-sugared child on a night that is supposed to be fun for everyone. Be sure your kids get naps or start outside well before the sun has set (daylight hours are safest for trick-or-treating), so their exhaustion levels don't hinder the good time. Because you probably don't want your kids to be tempted to eat candy you have yet to inspect, or you simply want to monitor their sugar intake, eat a healthy dinner and carry a snack with you. My best tip is to bring a small organic lollipop or apple. I've used both to effectively keep my toddler happy. They'll spend their entire time contentedly enjoying the sweetness they have, rather than trying to eat everything that drops in their buckets.
3. Wear Bright Colors and/or Add Reflective Tape to Costumes
It gets dark earlier these days, and sometimes it's tricky for drivers to see tiny trick-or-treaters. Kids, both young and old, should use reflective tape on their treat bags or costumes so vehicles can see them from a good distance away.
4. Accompany Small Children All the Way to the Doors
It seems harmless to allow your child to walk to the door while you stand on the sidewalk, but it's definitely not the best idea. Hold hands all the way to the door and don't even bother to ring the doorbell on an unlit front porch. Some homeowner's costumes or a creepily decorated home can give children nightmares for a month! And even though you'll sort through their candy stash once you get home, it's great to survey what they get as you go door to door.
5. Always Check Candy Before Eating It
This was actually always my favorite part as a kid. We would go with our friends to someone's house and spread our candy on the living room floor, inspect the wrappers with our parents, toss anything questionable, and make trades with one another for the good candy (I loved when I could barter some chocolate coconut treats for something more tasty!). Be careful that everything is sealed and safe. Though it's unlikely that there will be anything harmful in treats, it's better to be safe and check for tampering, spoilage, allergenic ingredients, homemade treats, choking hazards, and missing wrappers—you just never know! Then ration the goodies for later enjoyment.
The goal is for everyone to have a total blast and a safe and healthy Halloween when it's all said and done! What are your top tips?