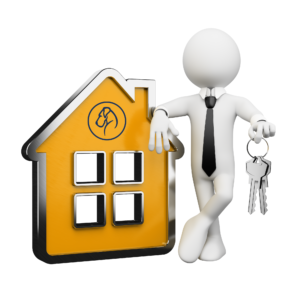 Selling a home is very different from buying a home. Buying a home generally involves emotions and feelings, but selling a home typically centers on what listing agents like to call maximizing profit potential. The tips here apply to first-time homesellers, or any seller needing a real estate refresher.
Price Your Home Accurately
Our real estate professionals can help you here. Don't choose your cousin's sister-in-law who only dabbles in real estate. You'll fare much better if you select an experienced real estate agent who sells a fair number of listings, preferably in your neighborhood.
As your agent, we will analyze comparable sales and prepare an estimate of value—often called a CMA—for comparative market analysis. It is OK to compare this to the Zestimate at Zillow, but note the variances our skilled agents will point out because we have the experience and education to provide you with a more accurate opinion of value.
Home Staging Boosts Selling Power and Appeal
We will  advise you on preparing your home for sale. Most homes show better with about half of the furniture removed. If a buyer walks in the door and wonders if anybody lives in the house, you've done your job correctly. Consider home staging to boost your selling power and appeal.
The Best Day to List Your Home
We will help you choose the best day to list your home. This time period will vary depending on the community, the weather, time of year, and a host of other factors, including the state of your present real estate market. You basically get one chance to present your home in its best light the first day on the market.
Be Flexible With Home Showings
Be flexible with showings. If home showings are too much of an imposition on your life, consider going away the first weekend your home is on the market. It can feel a bit intrusive to allow strangers to trek through your home and check out your soft-closing drawers in the kitchen.
Host an Open House
Allow an open house if your home is conducive to an open house. Not every home is a viable candidate for an open house. If your home is located in an area close to major traffic, that is generally indicative of a reasonable expectation the open house signs will pull in visitors. Many a home buyer has had no desire to buy a home until they spot an open house and subsequently fall in love.
The best way to sell your home is to let a buyer inside with the agent to tour in peace and quiet. Leave the house when agent shows up. Anything you say can and will be used against you. Plus, agents prefer to show without interference.
Professional Photography
Most home buyers begin a home search online so posting good photos is essential. Listings without photos or with only an exterior shot are often ignored.
Successful real estate relies heavily on great photography. Bad photos will diminish interest in even the greatest of properties. It's absolutely vital that you have gorgeous photos of your property. We partner with professional experienced photographers that work with  sophisticated equipment.  We understand this to be one of those scenarios and don't mind paying up to bring in well established real estate photographers.
Respond Promptly to a Purchase Offer
Try to respond promptly to a purchase offer. Many purchase offers contain a date by which the offer expires. Notwithstanding, it can drive buyers crazy if they are forced to wait for a seller to decide whether to accept their offer or to issue a counteroffer. Remember, if you are selling because you need to buy a new home, you are no different when you are a home buyer yourself.
Line Up Movers Early
Line up your movers early. If you are thinking about moving at the end of May, for example, which is the busiest time of the year for movers, you might find it is impossible to locate movers for the day you want. You can start packing before your home hits the market, which will give you a head start on the process. It will also give you peace of mind to be prepared. Selling can be stressful enough.