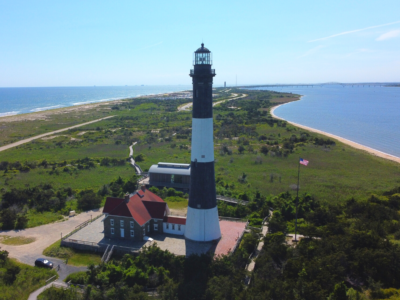 The South Shore of Long Island is one of the most desirable places to live on the East Coast, and for good reason. With its beautiful beaches, charming communities, and close proximity to some of the most desirable vacation destinations in the region, the South Shore offers a unique lifestyle that's hard to beat.
One of the biggest advantages of living on the South Shore is its proximity to New York City. The Big Apple is just a short distance away, offering endless opportunities for work, entertainment, and culture. For commuters, the South Shore provides a convenient escape from the city's hustle and bustle, while still being close enough to enjoy everything it has to offer.
In addition to its proximity to New York City, the South Shore is also within easy reach of the Hamptons, a collection of upscale towns and villages known for their high-end restaurants, designer boutiques, and sprawling mansions. The Hamptons provide the perfect destination for a weekend getaway or an evening out, offering a luxurious lifestyle that's hard to resist.
Of course, the South Shore is also known for its stunning beaches, which attract people from all over the world. With its miles of coastline and crystal-clear waters, the South Shore offers a wide range of beach activities and water sports. Whether you prefer sunbathing, swimming, or surfing, the beaches of the South Shore have something for everyone.
Finally, the South Shore is home to Fire Island, a barrier island just off the coast of Long Island that's known for its laid-back atmosphere and natural beauty. With its pristine beaches, bike paths, and charming seaside towns, Fire Island is the perfect place to escape the hustle and bustle of everyday life and reconnect with nature.
If you're ready to make the move to the South Shore of Long Island, contact Jones Hollow Realty Group. Our experienced team of real estate professionals can help you find your dream home in this beautiful and highly sought-after area. With our extensive knowledge of the local market and our commitment to providing exceptional customer service, we're the perfect partner for your real estate needs. Contact us today to learn more.