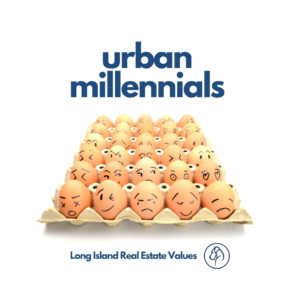 The coronavirus has changed the way we live our daily lives and it has capsized countless business sectors,
including the real estate market.
  Depending on who you listen to, some industry experts predict the housing bubble is about to burst while others believe the cycle could look more like a "V," or more of a narrow "U," with a strong upswing coming in the second half of 2020.
The effects on the real estate market will vary by sector and market, and the extent of the effects will ultimately depend upon how long the economy is shutdown.
That said, I believe the townships and hamlets along the South Shore and East End of Long Island are uniquely positioned to sustain and ultimately outperform other regions of the United States.  As with any free market, real estate values are driven by supply and demand.
NYC is a big place and when this virus hit, one of the first things we witnessed, was the Manhattanites flocking to Long Island and the Hamptons.  Think about the millennials.  For them, 2020 and 2021 will be their peak spending years and with that in mind, it should be no surprise that they currently represents 65% of today's home buyers.  Now picture these millennials currently quarantined inside their tiny little $800,000 six-hundred SF apartments in densely populated neighborhoods.
The Coronavirus may very well change the way we look at world. We've already started to get calls and once this pandemic has subsided,  you will begin to see a steady influx of migratory home buyers moving east from the city.  With crisis inflicted clarity, this generation will prove more than happy to purchase a monthly train pass and deal with a 40 minute commute in exchange for more privacy, open space and fresh air.
In the meantime, while we're not showing properties until it's safe, we continue to work and welcome your call.  There is a lot of preparation that can be done over the phone and online before physically beginning your search or before listing your property for sale. You can visit us at
joneshollowrealty.com
or call
631.650.3977
.
Until then, be safe and stay healthy.
Regards,
Brad Wilson, Broker
Jones Hollow Realty Group Inc.