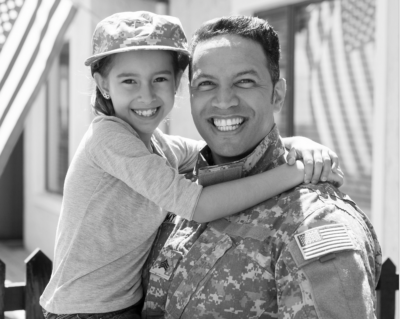 If you're a member of the military, with frequent relocations often requiring quick decisions, then you understand the value of a real estate brokerage who is familiar with your unique challenges. Jones Hollow Realty Group shines in this regard, and here are five reasons why they stand out as a military-friendly real estate brokerage.
Firstly, Jones Hollow Realty Group is well-accustomed to the accelerated timelines that are part and parcel of military life. They work fast and efficiently to find you a home that fulfills your needs, regardless of how tight your deadline may be. If you're also selling your previous home, Jones Hollow Realty Group ensures a swift sale without compromising on your profits.
Secondly, they are proficient in understanding the VA loan process. While several lenders claim to handle VA loans, not all are experienced or familiar with the specific requirements and documentation necessary. Jones Hollow Realty Group collaborates with lenders who are well-versed in VA loan specifications.
Thirdly, they excel in maximizing your benefits. There are numerous housing benefits available to veterans, active service members, and their families, and Jones Hollow Realty Group's experience in working with military personnel allows them to guide you effectively. They proudly hold the Military Relocation Professional (MRP) certification from the National Association of REALTORS®, attesting to their expertise.
Fourthly, they have a deep understanding of special needs that veterans may have when purchasing a home. Whether it's finding VA-approved condos, co-ops, and townhomes or identifying homes suitable for adaptive housing for disabilities incurred during service, Jones Hollow Realty Group is well-equipped to cater to these crucial requirements.
Lastly, Jones Hollow Realty Group is adept at handling long distances. Since military clients often cannot travel to their future residence, Jones Hollow Realty Group ensures they are comfortable working remotely. They adeptly manage electronic documents, provide detailed video tours of the property, and send regular photos and videos, making you familiar with the property even if you can't see it in person until move-in day.
So, whether you're a veteran, an active service member, or a member of a military family, Jones Hollow Realty Group is the experienced and understanding real estate agent that can make your home buying process smooth and rewarding.