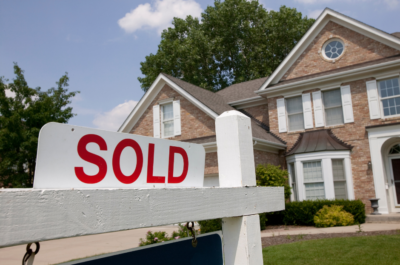 When buying a home in a Seller's market (fewer homes on the market, plenty of buyers), we suggest that buyers should follow the tips listed below to try and beat the competition.
Work With an Experienced Real Estate Agent
Working with an Experienced Realtor is key when buying in a seller's market. Your Realtor should be able to negotiate the best terms for you as their buyer client, and not the seller.  If you are a serious buyer, your Realtor should be able to communicate with the seller's agent, your terms and your offering price, and be knowledgeable about their market.
Get Pre-approved
Getting pre-approved before making an offer in a seller's market is essential. You want the seller to know that you are serious about buying their home, and you have a professional waiting to get you a commitment on a loan.  You want them to know that you are ready for the transaction to start. Let the seller know you are a strong contender.
Don't Put Off Seeing The House
If it's a seller's market, don't wait to see the house because the weather is bad or you don't feel like going out today. Nice homes in good areas go quickly in this market. We've seen it all too often…the good ones go FAST!
Don't Have Lots of Contingencies
Sellers in this market are probably getting lots of interest in their homes. If you like what you see, and if possible, don't combine lots of contingencies with your offer. Cash is king, but many buyers need to get a loan and that's okay.  The better the terms, the more interested a seller will be. If you need to sell your present home first, get it on the market. A seller is going to be more intrigued with a buyer who already has their home listed. Be flexible with the seller's needs, and your offer may stand out above the crowd.
Don't Give A Low-Ball Offer
In a seller's market, low-ball offers will not be considered. You'll only be wasting your time, your agents time, and the sellers time. If it's really a "hot" property, and you are really serious that this is the one, make your best offer. However, don't be surprised if there is a bidding war. You may want to search below your maximum budget so as to leave room in case of an over-asking bidding war. We have been in situations where our buyers have offered over asking price to clinch the deal. Come in strong upfront.
Trust Your Realtor
If you are working with an Agent you trust, and you should be…listen to their advice. Most agents rely on referrals for future business, and want to earn your trust. Listen to their recommendations. It may be the difference between losing your dream home, or your having your trusted Realtor getting you to the finish line!
Call The Jones Hollow Realty Group
Jones Hollow Realty Group is a boutique agency serving greater Long Island. We take a much more personal approach to real estate, one that offers you the most value, flexibility, and insight into the market. We recognize that buying and selling real estate is a huge undertaking that requires a high level of trust between realtor and client. We pride ourselves in our ability to guide buyers to obtain the best value for their dream home and to assist sellers to a smooth, stress-free sale of their home.