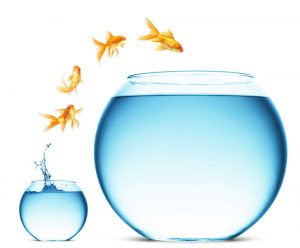 Whether you just got a big promotion and raise at work or your starter home just isn't the right fit for your family these days, it can be tempting to start eyeing the big houses at the end of the street. You've crunched the numbers and you know you can afford it, but is packing up your family and your belongings worth it?
Although not everyone needs a large home, there are many families who can benefit from having more room to spread out and grow as the years go by.
WHILE BIGGER HOMES OFTEN COME WITH TRADEOFFS, INCLUDING BIGGER UTILITY BILLS, MORE TIME SPENT CLEANING, AND MORE MAINTENANCE AND UPKEEP, THEY ALSO COME WITH A LOT OF PERKS THAT SMALLER HOMES JUST CAN'T MATCH. IF YOU'RE CONSIDERING UPSIZING YOUR LIVING SPACE AND BUYING A BIGGER HOUSE, HERE'S A LIST OF THE TOP  REASONS TO GO BIG WHEN PURCHASING YOUR NEXT HOME.
Your family is growing.
The house that was perfect for you, your spouse, and even your newborn baby may no longer be the right fit for your family that now includes two school-aged children, two cats, and two dogs. While it's nice to imagine everyone in your family living harmoniously for years and years in a modest-sized home, in reality it often leads to headaches, arguments over space, shared bedrooms and closets, and a lack of much-needed storage. A larger home provides everyone with the space they need when things get a little too hectic.
You have hobbies that you can't fit in a smaller home.
There are some hobbies that just don't fit in a small home. Having a dedicated game room, complete with foosball table, pool table, dart boards, and shuffleboard, is often out of the question for small home owners. Homes without full-size basements are also difficult to use for more industrial hobbies like home brewing, carpentry, and auto maintenance/repair. These hobbies require plenty of room and dedicated space—two things you'll get with a bigger home.
You have a lot of furniture.
If you collect furniture or simply have too many pieces that you aren't willing to get rid of it, it may be time to consider packing it up and moving to more spacious accommodations. Whether you inherited an entire house worth of antique furniture from a relative or you've simply accumulated a large collection that you can't bear to let go of, you may be better off showcasing your furniture is a home big enough to house it all without feeling cramped and overloaded.
You need a bigger lawn.
In many cases, bigger homes come on bigger lots with more land. This is important if your kids are into sports like soccer, baseball, or football and need room to practice and play. Bigger lawns also means more privacy and distance from your neighbors, as well as the option of creating outdoor spaces like a porch, patio, or bar. If you live in a warm climate, you also may be able to take advantage of the extra room by installing a swimming pool—something that's difficult or impossible to do on a smaller lot.
You frequently entertain guests.
Some homes are simply built for entertaining, and some are not. Those that are perfect for parties, dinners, and other get-togethers are often on the larger side and have plenty of room for guests to spread out and mingle without stepping on each other's toes. If you find yourself having frequent social events at your home and feel like every gathering is too crowded, a bigger home may be just what you and your guests need.
Your extended family is living with you.
There are countless circumstances that can lead to relatives living with you for an extended period of time. Whether it's retirement, illness, the birth of a new baby, or simply a change in job status or income, adding more members to your household can cause a lot of stress if you don't have enough room for them. In those cases, sometimes having a house with an additional bedroom or bathroom can make all the difference in the world for everyone's happiness and privacy.
You want your home to be a bigger investment.
Homes are investments, and some homes grow in value more quickly than others. If your starter home seems to have maxed out in its current value and you're not planning on doing any extensive renovations or repairs, it may be worthwhile to look into buying a bigger home. Larger homes offer more potential for financial growth and renovation opportunities—both of which can lead to a bigger investment for your family down the road.
You need more storage space.
If there's one thing smaller homes lack, its storage space. Not only do larger homes often have additional bedrooms and garage space, but they also have far more closets than smaller homes. Most large homes built within the last 20 years tend to have walk-in closets that feature tons of storage for clothes, shoes, sports equipment, and anything else your family needs at a moment's notice.
You need a home office.
Working from home is becoming more and more common, but it can be difficult or even impossible without a dedicated home office—especially if you have small children or pets in your home. People who telecommute need a quiet space where they can close the door and work in peace without being disturbed, but most small homes don't have any additional room outside of their standard bedrooms. Bigger homes, on the other hand, often have either dedicated home offices or bonus rooms that can be converted to home offices to boost productivity and eliminate distractions.
You've always wanted a big home.
When most people picture their dream home, they picture a large estate complete with a grand entranceway, multiple bedrooms, and a sprawling green lawn. Although there has been a movement in recent years for people to buy smaller, more modest homes, there's certainly nothing wrong with aspiring to live in a large home—and in many cases, it may be necessary for your family's happiness and future growth.
Opportunity to work with Jones Hollow Realty Group.
If you're fortunate enough to be looking for a new home on the South Shore of Long Island, then Jones Hollow Realty Group, a Boutique Real Estate Firm centrally located in East Islip, is here to guide you through the process.  Our highly specialized culture is centered on customer service and professionalism. As a client of a Jones Hollow Realty, you can expect above average representation in any transaction from a quaint condo unit to sprawling estate and everything in between. You will rest assured knowing that not only your agent but the entire office is working to assist you for a smooth and skilled transaction.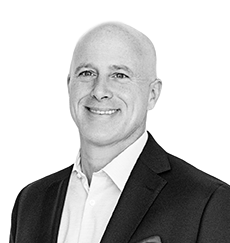 Brad Wilson, Broker
Jones Hollow Realty Group